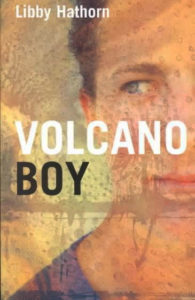 We're pleased to let you know Booktopia is listing Libby Hathorn's current and backlisted books with brand new covers on her e-books.
As well as recent novels like Eventual Poppy Day and Firesong, some of Libby's old favourites are now available again, such as:
 The Painter – an encounter with the artist Van Gough
Georgiana – based on the real-life story of Australia's first botanist Georgiana Molloy; and
Volcano Boy – set in the wilds of Papua New Guinea, a verse novel.
Libby's readers will be delighted to see her classic book Thunderwith, with its sequel Chrysalis now available as an e-book.
For fans of Elvis Presley, Love Me Tender highlights the rock 'n roll generation, while Letters To A Princess is a more serious story about a girls' struggle with bulimia.
I Love You Book, incidentally was written after Libby saw a play in Papua New Guinea and Heath McKenzie's humorous illustrations really bring it to life.
Libby's recent books including Incredibilia, Outside, and A Soldier, A Dog, and a Boy are also available at Booktopia.