Saturday 13th August was National Bookshop Day and I was glad to visit Harry Hartog's amazing bookshop at Bondi Junction, there to spend a happy half hour.
But I also want to acknowledge  and send greetings to all those wonderful bookshops, especially those who specialize in children's books who help to keep Australian children's literature alive.
Here's what I found!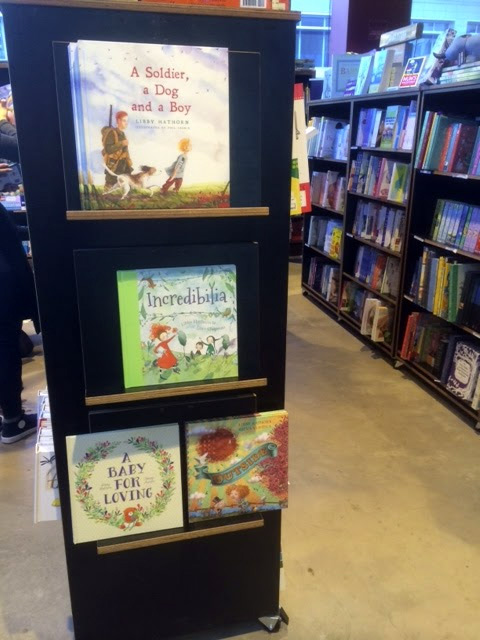 amid a maze of shelves and a plethora of books.