I took the train to one of my favourite destinations, the Blue Mountains, to visit Margaret Hamilton at Pinerolo at Blackheath, perched at the top of Megalong Valley.
I pleased to see so many old friends, both illustrators' and authors' works on the walls of the Pinerolo Museum. It certainly serves as a history of Australian children's literature.
The Blue Mountains, in particular Megalong Valley is a place redolent with childhood for me and I wrote a book set there, Valley under the Rock, as well as a poem of the same title.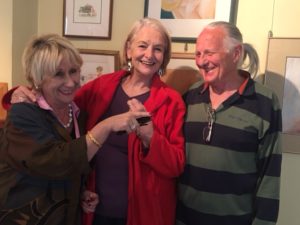 We were amazed at the wonderful museum and truly beautiful house Max and Margaret have established there.